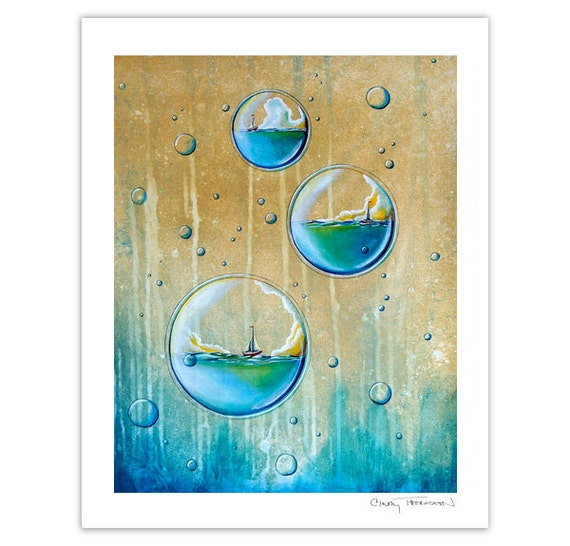 PRINT INFO:
From my new series "Seafarers & Legends" is this signed limited edition print titled "Traveling In Circles". The original will be featured in Taipei this April (2014) at a show called Art Revolution Taipei. All pieces from this series feature landscapes and portraits of different ocean oddities. This piece has 3 traveling ships, each in an atmospheric encased sea sphere….hence the title "Traveling In Circles" :)
Title: "Traveling In Circles"
Paper Size: 8" x 10"
Image Size: 6 5/16" x 8"
Signed Titled & Numbered: Yes
This is a signed limited edition reproduction of the painting, and there are only 10 in this edition. Prints are sold in order starting with the lowest # first. Each print is signed and numbered making it collectible and unique. Print is packaged on ultra thick acid free backing board (8 ply), and ships in a protective clear sleeve.
More artist info at: www.cindythornton.com