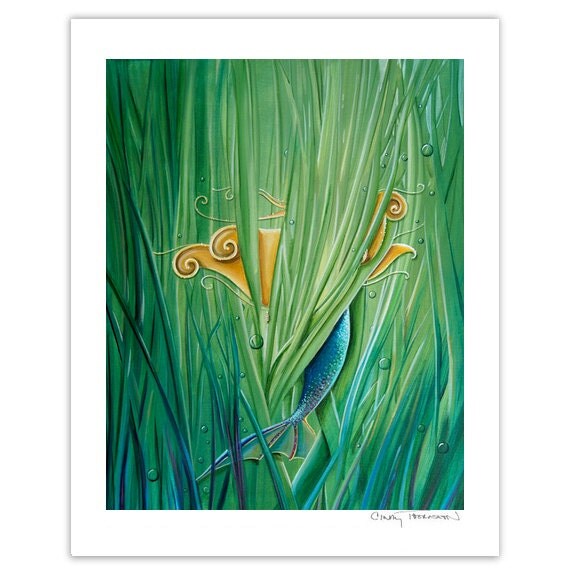 PRINT INFO:
From my new series "Seafarers & Legends" is this signed limited edition print titled "Shy Little Siren". This piece is sort of a cross from another series I do called "Beauty of Imagination" which features whimsical mysterious girls. As the title suggests she is a shy little thing, and as you can see it's hard for her to hide her long locks. While she may seem timid, I would watch out as sirens are known to be very dangerous creatures. Long wavy sea grass and rising air bubbles give this piece a slow rocking motion. Like I said though, she is dangerous and probably quick!
Title: "Shy Little Siren"
Paper Size: 8" x 10"
Image Size: 6 3/4" x 8 1/2"
Signed Titled & Numbered: Yes
This is a signed limited edition reproduction of the painting, and there are only 10 in this edition. Prints are sold in order starting with the lowest # first. Each print is signed and numbered making it collectible and unique. Print is packaged on ultra thick acid free backing board (8 ply), and ships in a protective clear sleeve.
More artist info at: www.cindythornton.com