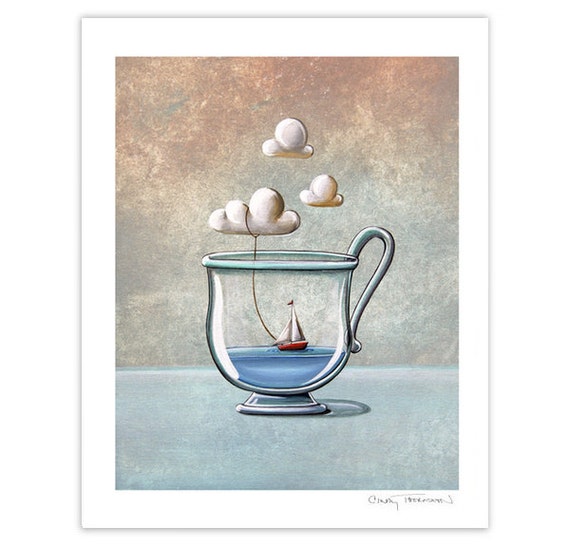 PRINT INFO:
From my series "Seafarers & Legends" is this signed limited edition print titled "The Steam Boat". The original was featured in Taipei in April (2014) at an art show. This piece was selected as a feature piece and was on street banners, an led rotating billboard, and also published into the show event collector catalog All pieces from this series feature landscapes and portraits of different ocean oddities. This piece feature one of my little boat along with the familiar rope tiled clouds you have seen in past landscape works. This piece is a small world within a world of it's own.
Title: "The Steam Boat"
Paper Size: 8" x 10"
Image Size: 6 5/16" x 8"
Signed Titled & Numbered: Yes
This is a signed limited edition reproduction of the painting, and there are only 10 in this edition. Prints are sold in order starting with the lowest # first. Each print is signed and numbered making it collectible and unique. Print is packaged on ultra thick acid free backing board (8 ply), and ships in a protective clear sleeve.
More artist info at: www.cindythornton.com