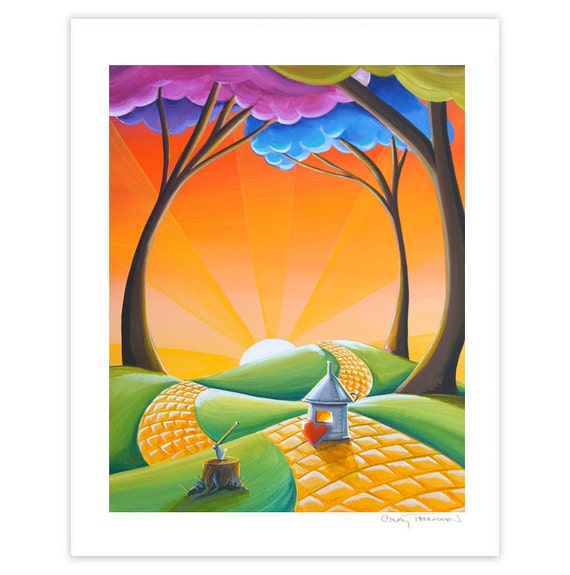 PRINT INFO:
My curious homes have found their way to Oz. This piece features Tin House returning home to his place in the woods. As you can see, he hold's his heart very close and misses Dorothy :) Awwwww. This piece is part of a series of "Love Stories", and the original is currently not available as it will head to Taipei shortly for a May 2015 show in Taipei. This is a high quality art reproduction printed with archival inks on Canon Pro Luster Paper which resembles a semi-gloss finish.
Title: "There's No Place Like Home"
Paper Size: 8" x 10"
Image Size: 6 1/2" x 8 1/4"
Signed Titled & Numbered: Yes

This is a limited edition of 20. All of my limited editions are titled, signed, and numbered in the white area just below the print. Matte prints are signed in pencil and gloss prints are signed in ink. Prints are packaged w/ ultra thick acid free backing board (8 ply), and ships in a protective clear sleeve.
More artist info at: www.cindythornton.com