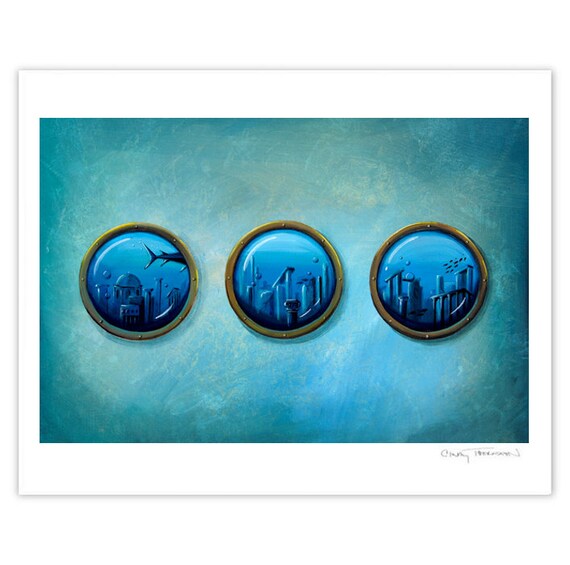 PRINT INFO:
From my series "Seafarers & Legends" is this signed limited edition print titled "Gateway to Antiquity". The original was featured in Taipei at an international juried art show - Art Revolution Taipei in April of 2014 and has sold. All pieces from this series feature landscapes and portraits of different ocean oddities.
Title: "Gateway To Antiquity"
Paper Size: 10" x 8"
Image Size: 9 1/8" x 6"
Signed Titled & Numbered: Yes
This is a limited edition of 10. All of my limited editions are titled, signed, and numbered in the white area just below the print. Matte prints are signed in pencil and gloss prints are signed in ink. Prints are packaged w/ ultra thick acid free backing board (8 ply), and ships in a protective clear sleeve.
More artist info at: www.cindythornton.com