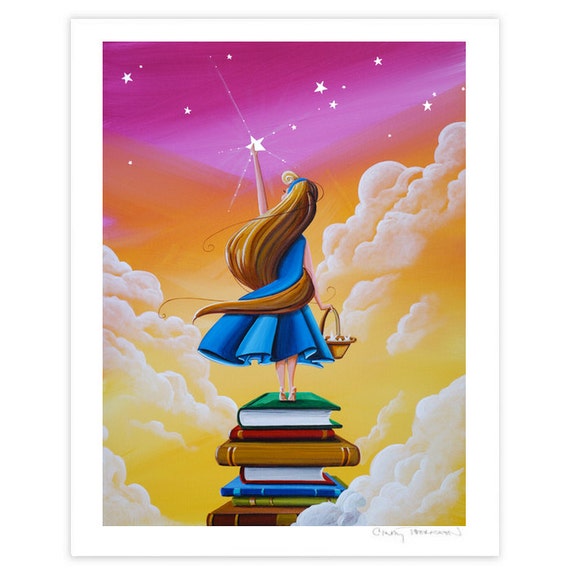 PRINT INFO:
I'm preparing for a show happing in California this summer (July 2016) and this is the first of the group. "Dreamers" is the theme of the show and my whimsical girls will be making their appearance again. This piece is a stack of books that reaches into the heavens. A girl is standing on the last book gathering stars in the pink skies above. The original will be available for purchase at the show, but I've made 10 signed limited editions available direct through me. This is a high quality art reproduction printed with archival inks on Canon Pro Luster Paper which resembles a semi-gloss finish.
Title: "Bedtime Stories"
Paper Size: 8" x 10"
Image Size: 6.5" x 8.75"
Signed Titled & Numbered: Yes

This is a limited edition of 10. All of my limited editions are titled, signed, and numbered in the white area just below the print. Matte prints are signed in pencil and semi-gloss prints are signed in ink. Prints are packaged w/ ultra thick acid free backing board (8 ply), and ships in a protective clear sleeve.
More artist info at: www.cindythornton.com