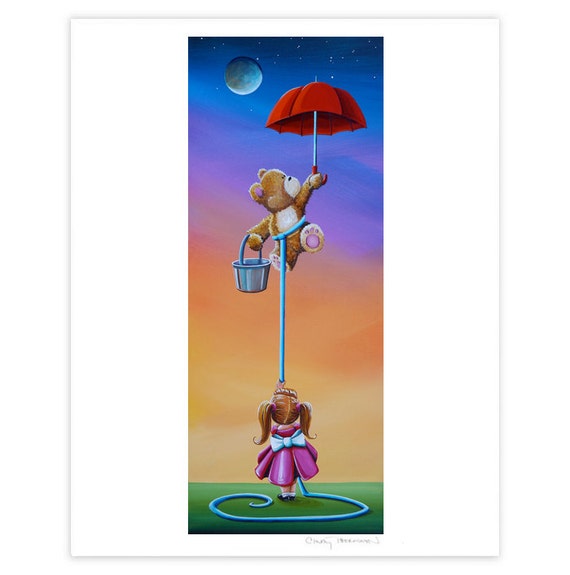 PRINT INFO:
So they think they can steal the moon.....
Title: "The Moon Bandits"
Paper Size: 8" x 10"
Image Size: 9" x 3.5"
Signed Titled & Numbered: Yes
(The original painting will be available on 7/31/16 at my solo show opening in Beverly Hills. More info is being posted this month on my facebook page here: http://facebook.com/cindythorntonart)
This is a limited edition of 10. All of my limited editions are titled, signed, and numbered in the white area just below the print. Matte prints are signed in pencil and semi-gloss prints are signed in ink. Prints are packaged w/ ultra thick acid free backing board (8 ply), and ships in a protective clear sleeve.
More artist info at: www.cindythornton.com