← Back to Product Listing
Dreamer Series Limited Edition - Let The Stars Take You There - Signed 8x10 Semi Gloss Print (2/10)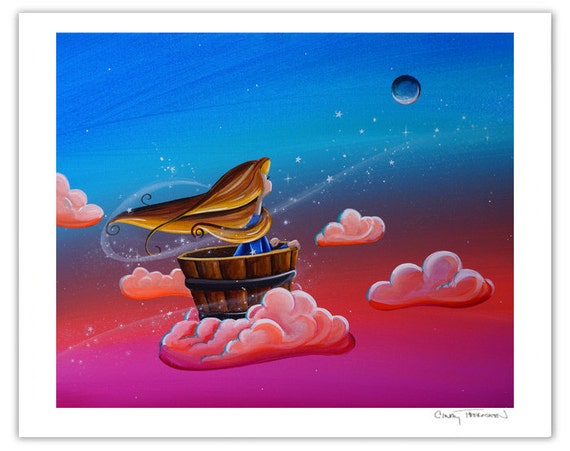 PRINT INFO:
This girl is headed somewhere....yep, the moon :) The original is on it's way to Taiwan for my spring 2017 show. This show is a continuation of my Dreamers Series with a specific theme: The Moon! This is a high quality art reproduction printed with archival inks on Canon Pro Luster Paper which resembles a semi-gloss finish.
Title: "Let The Stars Take You There"
Paper Size: 8" x 10"
Image Size: 7" x 8. 5/8"
Signed Titled & Numbered: Yes

This is a limited edition of 10. All of my limited editions are titled, signed, and numbered in the white area just below the print. Matte prints are signed in pencil and semi-gloss prints are signed in ink. Prints are packaged w/ ultra thick acid free backing board (8 ply), and ships in a protective clear sleeve.
More artist info at: www.cindythornton.com